Intellect
Easily manage your previous research and monitoring and intellectual property rights management.
Intellectual property rights management software for government offices and international organisations.
Software for managing intellectual property rights
Intellect software equips people working in the field of intellectual property. We provide government administrations, agents, offices and "Intellectual Property" department in private companies an custom-built and personalised solution.
Intellect provides adapted software solutions for:
Managing intellectual property rights,
Archiving, classifying and disseminating patent documentation,
Using intellectual property rights,
Searching and classifying patents, trademarks, designs and domain names,
Monitoring fees and charges related to the maintaining rights.
A solution built for you
Our software components, our knowledge of the Intellectual Property business and our mastery of EDM (Electronic Document Management) are the key to the implementation of reliable solutions while respecting deadlines.
Ptolemy
Web information system for managing IP rights (patents, brands, designs), contracts for registering companies, domain names, etc.
Communication tool (data exchange, publication)
On-line services (electronic filing and e-payment)
Integration of workflow procedures and electronic document management
Multilingual customised user interface.
Acsepto
Software enabling customers to integrate simultaneously verbal and figurative brand searches, designs and generic first level domains to identify potentially conflicting applications.
Allows classification and searches based on Vienna, Locarno and exclusive classifications.
It is based on the latest Artificial Intelligence technologies from Deep Learning for both brand names and logos.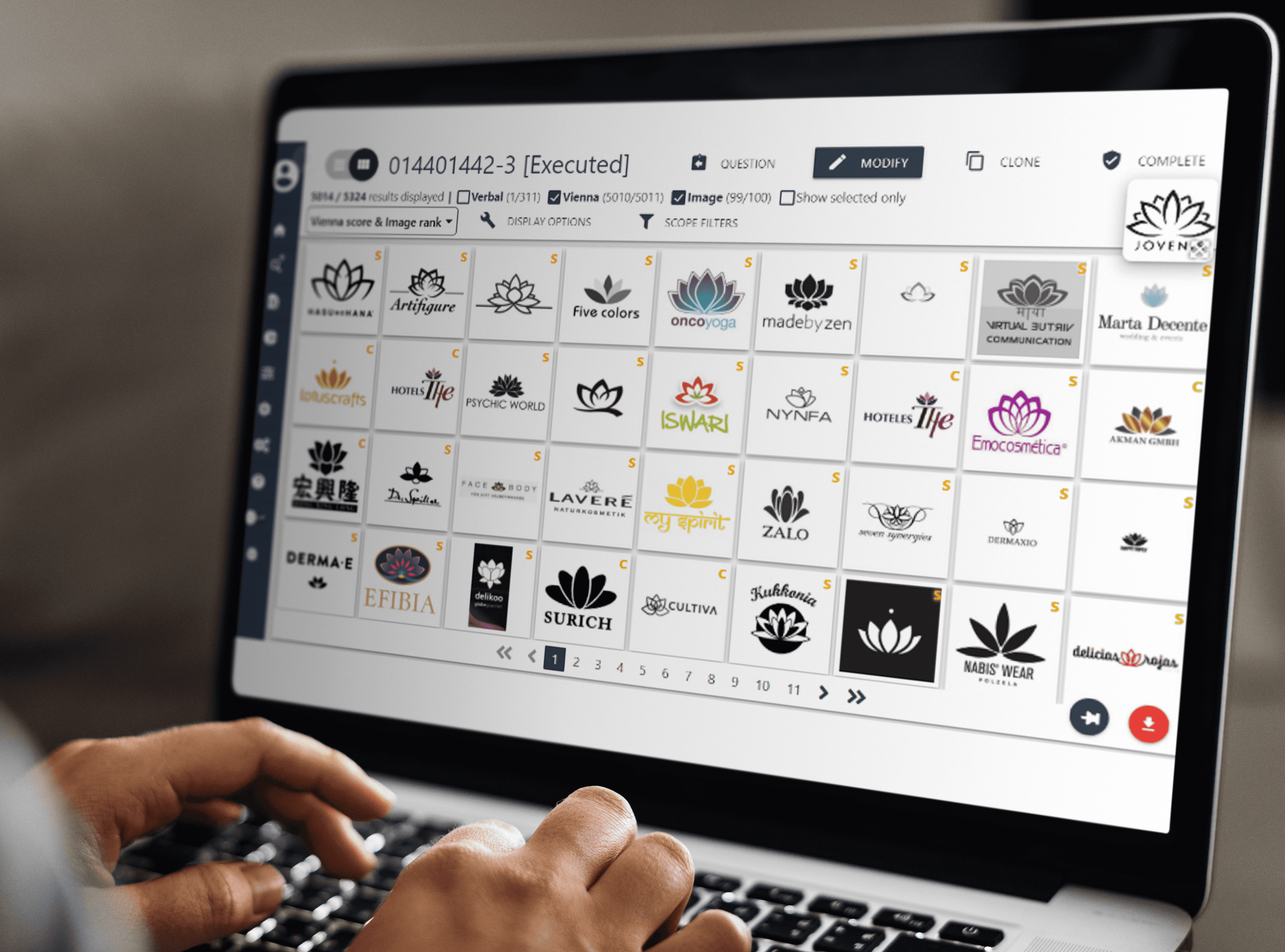 A team of intellectual property experts
Our teams of software consultants and engineers have taken part in multiple automation projects in many national IP firms and in international organisations. Together they constitute a trove of professional expertise in the field of intellectual property, national and international procedures (PCT, European patents, Madrid, etc.) economic assets and needs of offices and their users among the public.
Our clients
Intellect is aimed at international agents, governances and divisions tasked with IP in private companies in various sectors such as luxury, watchmaking and retail.
Credentials which might be of interest to you