RPA
Automate your manual and repetitive tasks with RPA!
Reduce your low-value tasks by implementing process automation solutions.
RPA boosts your productivity
Beyond the return on investment, RPA (Robotic Process Automation) has many benefits:
It is fast and available 24/7
It gives you better productivity with fewer errors
It frees up your teams to concentrate on more important tasks
It eliminates manual and repetitive tasks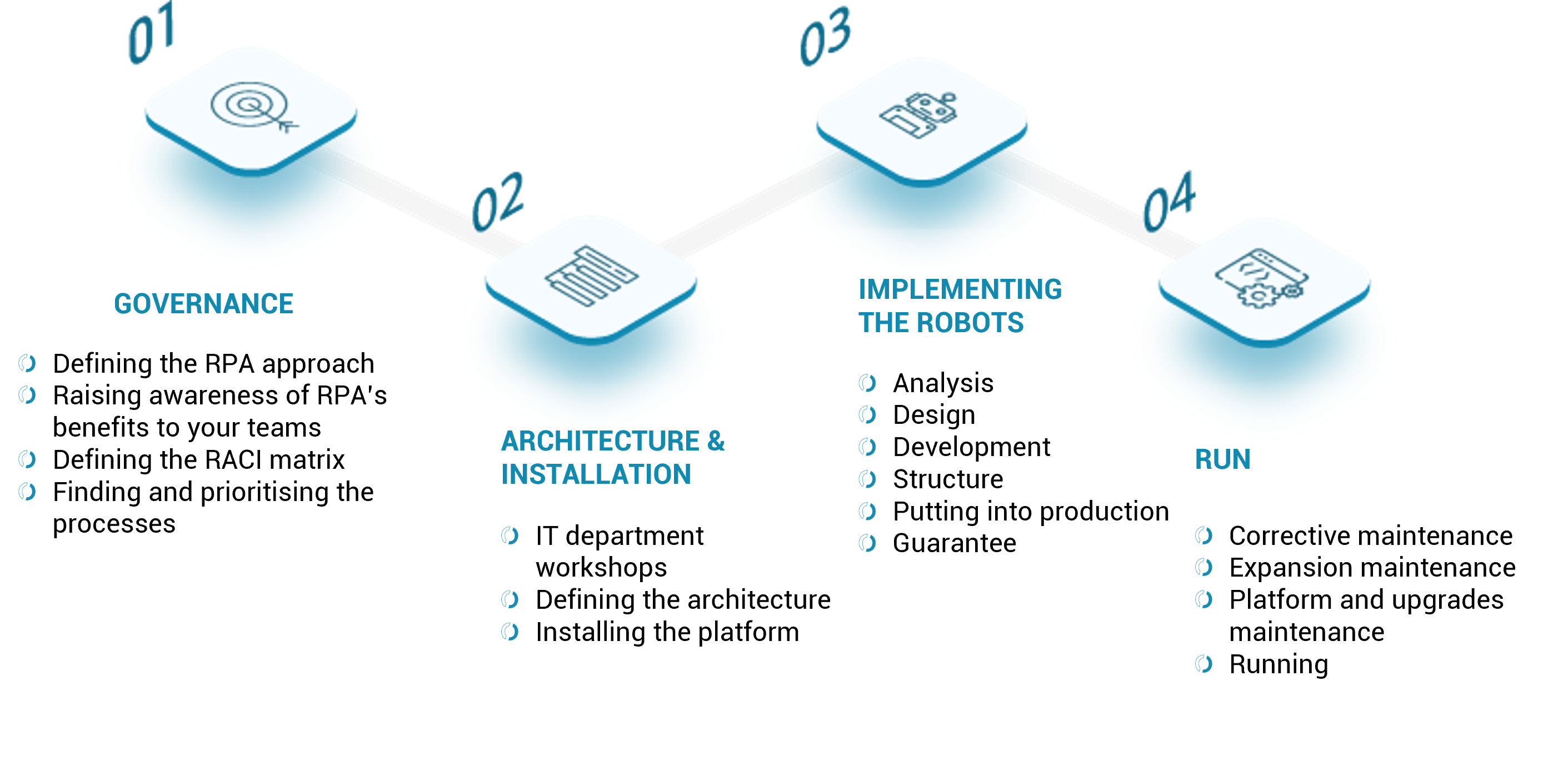 Our key differentiators
Our consultants can advise in your approach and they have the experience to evaluate how relevant the chosen RPA robot is in meeting your needs.
Sometimes, they will advise you to revise your process or to chose another solution other than RPA. Coexya's wide variety of expertise means you get the best solution that is right for you.
Championing the in-person touch
Our teams are located in Lyon, Paris and Rennes: a local consultant is dispatched all over France to work as closely as possible with your business and technical employees, guaranteeing your needs will be met.
We provide technical assistance on a project basis or on a fixed-price basis at our premises.
To best meet your needs, a team of experts is at your disposal.
Do you want to implement RPA in your organisation?