Geomod by Coexya and Genavir maintain their partnership
Lyon, March 6, 2023 - Geomod by Coexya, editor and distributor of software in marine and land geomatics and hydraulic modelling, reinforces its partnership with Genavir, the main operator of the French Oceanographic Fleet.
A long-standing partnership
Since 2007, Geomod by Coexya has been developing for Genavir, the cartographic core in charge of the software exploitation of the electronic navigation charts (ENC) produced by SHOM. The latter is integrated into the CINNA navigation aid system, which is currently deployed on the entire French oceanographic fleet.
In 2018, the CINNA system obtained ECDIS (Electronic Chart Display Information System) certification, enabling it to achieve the status of a primary navigation system, an alternative to paper charts.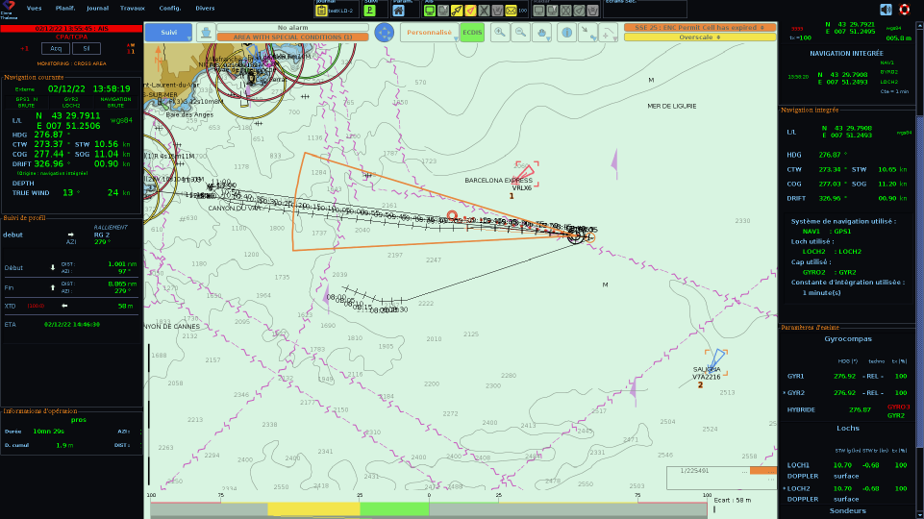 Great ambitions for the year 2023
Strengthened by this success, in 2023, Geomod and Genavir teams extend their partnership and announce great ambitions for the coming year:
To obtain the renewal of the certification
Integrate the data flows produced under the aegis of the new S-100 standard and have the ambition to be ECDIS-S100 certified
Deploy this navigation system to other users