Innovation
Advanced technology at our user's disposal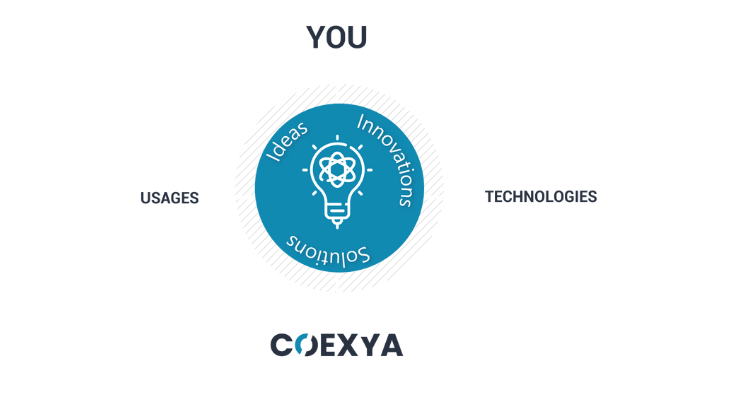 Our vision of innovation
No one decides to make a revolution happen. At one moment, all the variables come together to spark it. Our approach is based on this fact. By gathering together as many players as possible from different backgrounds and cultures to encourage dialogue and skill-sharing, requirements and technology, we hope to give birth to new ideas and develop solutions.
An extended eco-system 
Coexya functions as an incubator, thanks to the constant innovation that results from it but also because of its networking opportunities. In fact, we regularly work on innovative projects (particularly in the field of artificial intelligence) and call on a network of partners (academics, start-ups, freelancers…) for specialised subjects that require precise expertise. We try to identify the right people with the right skills at the right time while marketing ourselves as specialists in these fields.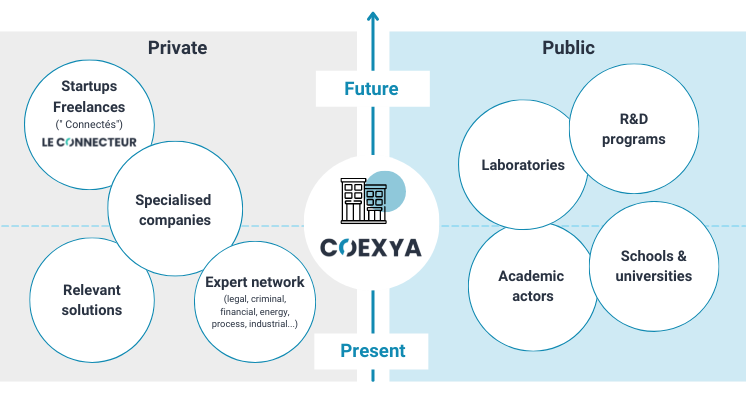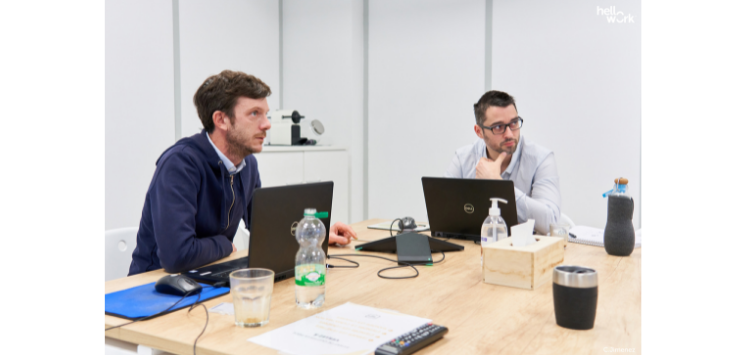 Collective intelligence
How can we make the best use of our teams' abilities, thinking and diversity of skills to co-construct and innovate with our clients? Collective intelligence is in Coexya's DNA and its participatory management encourages dialogue, accountability, knowledge sharing and the development of internal (between specialized Business Units) and external collaborations (extended eco-system). Coexya places great emphasis on soft skills that improve cooperation and, ultimately, performance. This is reflected in our investment in training and R&D, which represent 5.5% of turnover in our Services sector and 15% in Product.
Organisation based on Business Units
Coexya is organised into specialised, autonomous and aligned skill centres, each being run by their own management. Each specialised service centre is in charge of generating its own profit, production and results. This allows the management to remain decentralised and for the greater involvement and responsibility of our employees.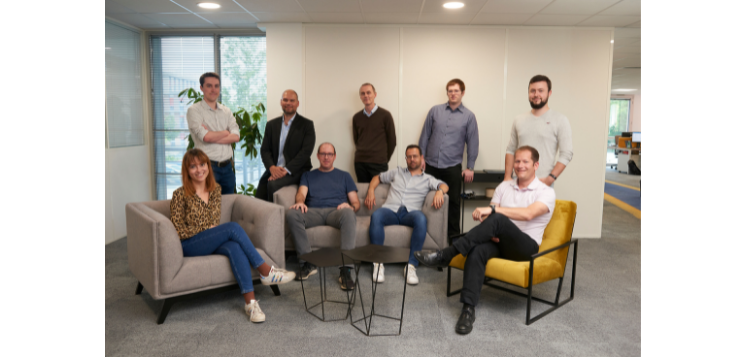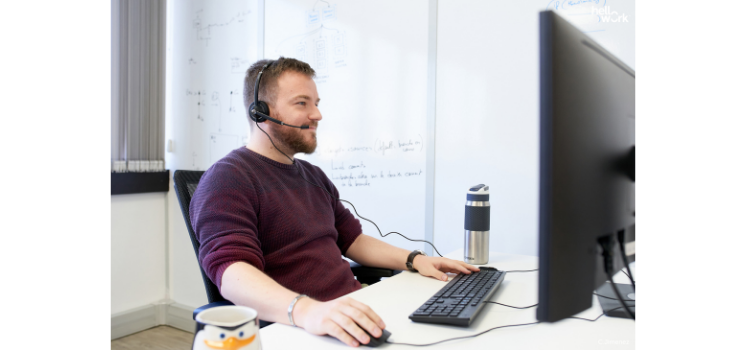 A Responsive Work Environment
The majority of Coexya's employees or subcontractors are highly qualified specialists. Coexya equips its employees with a wide range of tools to help them carry out their day-to-day work and provide an accessible knowledge bank they can use to their advantage. Employees must have access to relevant information and, where necessary, be able to contact the right specialists.
Jean-Louis, Technical Director of Coexya, talks about innovation at Coexya.
Incubated start-ups

Cowork Engineering is a consulting firm specialising in industrial project management.
See more