Modern Productivity
Get the most out of your information to accelerate business processes and increase employee satisfaction
Adapt your collaboration tools to your organisation and the challenges of the new digital age.
The end result is better productivity by making business processes faster and creating the enriching digital experience that your employees have to come to expect.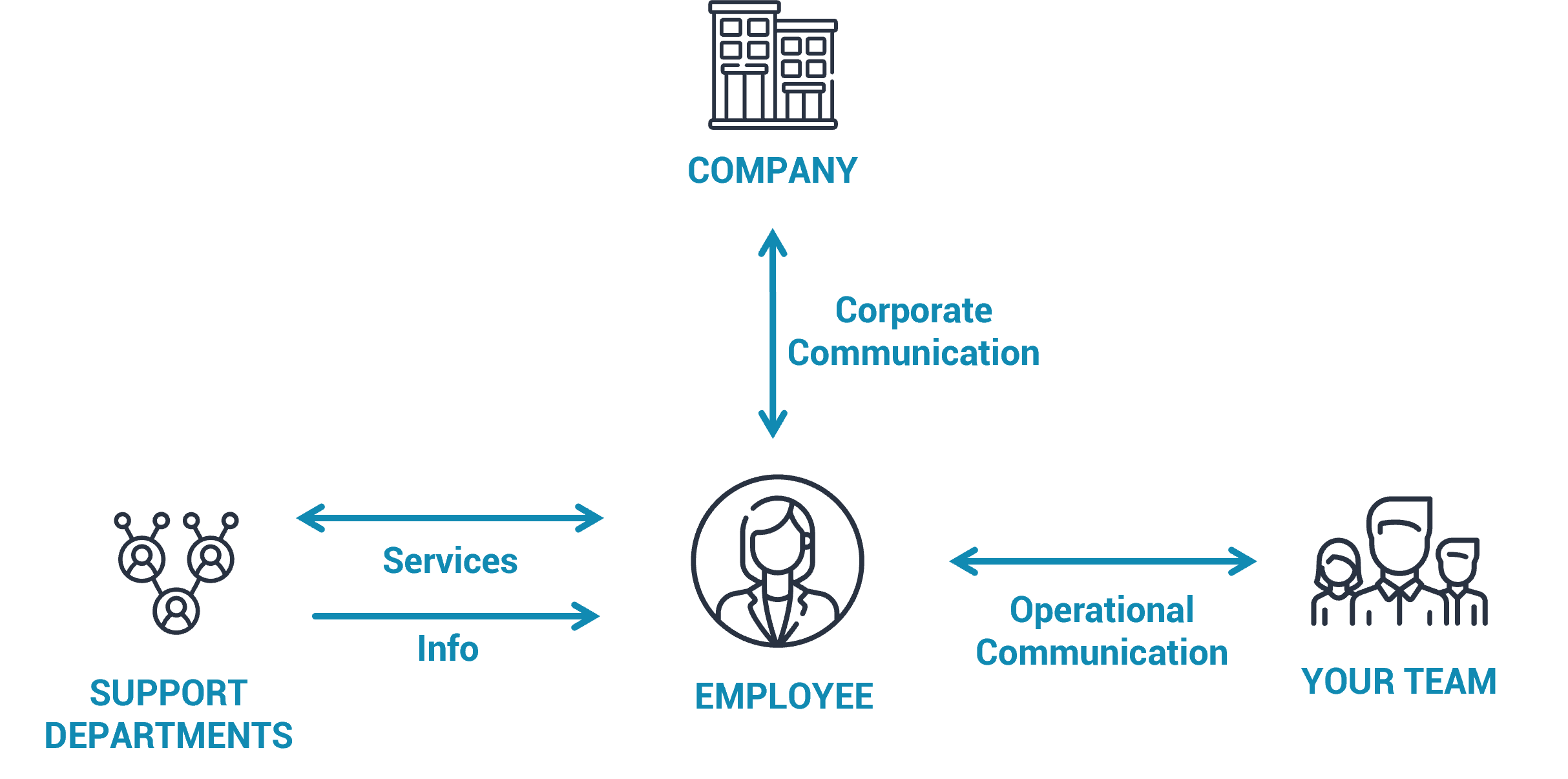 Digital Workplace / Intranet / Extranet
We put in place a simple, effective and scalable 360° solution suitable for your business based on the best turnkey capabilities Microsoft 365 has to offer: SharePoint Online, Teams, Stream, Forms, PowerPlatform. In one place, our employees have access to all information, colleagues and teams that they need to know about to carry out their daily work.
Via our software partners, we help you rapidly achieve your project goals and guarantee the sustainability and consistency of your Digital Workplace environment with the Microsoft roadmap.
We can customise critical features where necessary thanks to our development experience and the technical capabilities provided by Microsoft: Microsoft Graph, SharePoint Framework, Logic Apps.
Agile Apps Factory
Rapidly roll out modern and efficient collaborative applications to make your business processes faster.
Eliminate unnecessary emails and Excel files, and automate mundane user tasks
Tailor your Teams to your business needs and use your custom application
Modernise your users' search for information on business topics
Integrate your SharePoint Online applications with Teams (EDM, Intranet, etc.)
Simplify gathering information using ergonomic reflexes that are quick to implement.
A few examples of solutions we have set up for our clients:
Reservations (rooms, cars, etc.)
CSE portal for your employees (information, orders, inscriptions)
Benchmarking supplier quotations
Automating access request to a business application
Teams as a Business Platform – very customisable team models and automated business rules
Managing distributor complaints collaboratively
Compliance and security of your collaborative environment
Digital Bulk, GDPR regulations, data breaches, all these issues need to be identified, categorised and managed in order to guarantee your employees have a secure working environment in which they trust.
We help you define, configure, roll out and monitor your lifecycle management and data protection strategies for data stored or created in Office 365: SharePoint Online, Exchange Online, Teams, OneDrive.
We guide you through a three-step iterative process to decide how you can best take advantage of the "compliance management and data protection" capabilities available via your Microsoft 365 licences.

Integrated Electronic Document Management Solutions
Capture, Classification, Security, Automation, Search and User Navigation are the foundations of an effective EDM solution that build your business processes. Then add in artificial intelligence, document recognition automation and information extraction to improve your document classification quality.
In carrying out your EDM project, we provide you with our technical and functional expertise in SharePoint's enterprise content management capabilities (whether on a server or cloud environment) and our business expertise in information governance.