CCM
E-publishing for your customer communication
Take effective charge your multi-channel communication!
Multi-channel communication at the heart of your development strategy
Today, companies are faced with multiple challenges when communicating with their customers. The number of communication channels is increasing, the need for personalisation is vital, the digital transition is accelerating and legal constraints are tightening.
E-publishing makes IT work for your customer communication. Based on your customer data, e-publishing tools will let you to design your communication media then mass generate your documents.
These documents are customised with your data in the format of your choice (e.g. PDF for archiving, mailing, SMS, email, ready for the internet, website, etc.).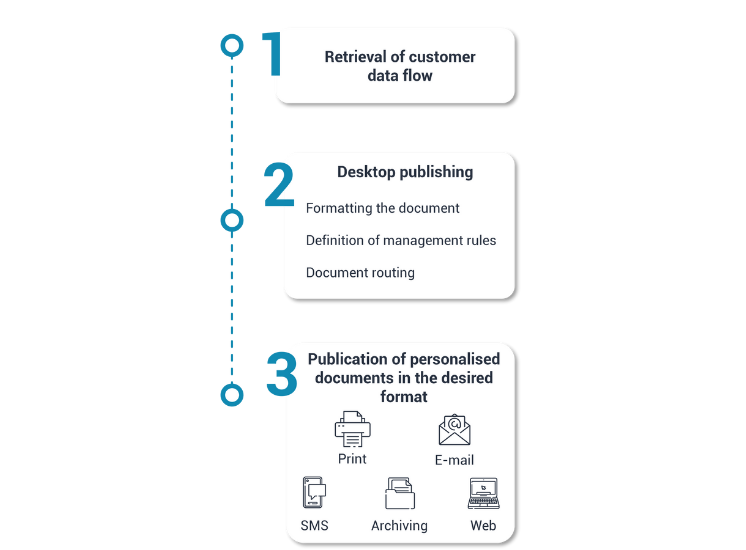 Key figures
9
years is the average experience
of employees in the field of CCM
10
billion
documents are produced annually by Coexya's managed platforms
110
employees
working exclusively on CCM
Customer Communication Management (CCM)
Audit, support, advice
Document migration
CCM base implementation
Integration with business applications (billing system), ERP, CRM
Sorting/Regrouping/Division
Implementing document production monitoring via a portal
Personalised and targeted communication media
Creating a rationalised and optimised document base
Delegating document design to the business sector
Delegating marketing and personalised sales campaign management to the business sector
Multi-channel and multi-media distribution
Customer Experience Management (CXM)
Implementing the CXM platform
E-document generation
Digitalizing the customer journey
Marketing data management (Segmentation, Targeting, Data-Driven)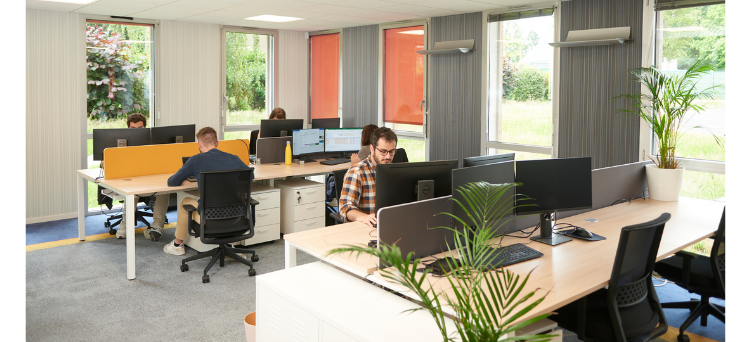 Our partners
Every day, our teams of developers and consultants work with leading business process automation software, OpenText, Quadient and Naelan.
Our software
The KAMI Suite is a range of products and services to help you manage your electronic documents and create the best document migration processes and customer communication channels for your business.
In order to best respond to your needs, a team of experts is at your disposal
Are you facing a specific problem in your e-publishing processes for your communication media? We have perfected our e-publishing solutions to become a market leader and meet recent web standards. Our teams can offer you customised software.