Enterprise Content and Information Management: Mastering the digital content life cycle
Dematerialize, store, archive and enhance your data
Why implement an electronic document management system in your company?
In three years, an SME generates an average of one million documents.
How to classify, organise and facilitate the use of this content?
How long should these documents be kept to ensure optimum efficiency while complying with regulations (e.g. RDPD)?
How to guarantee the authenticity and integrity of these documents?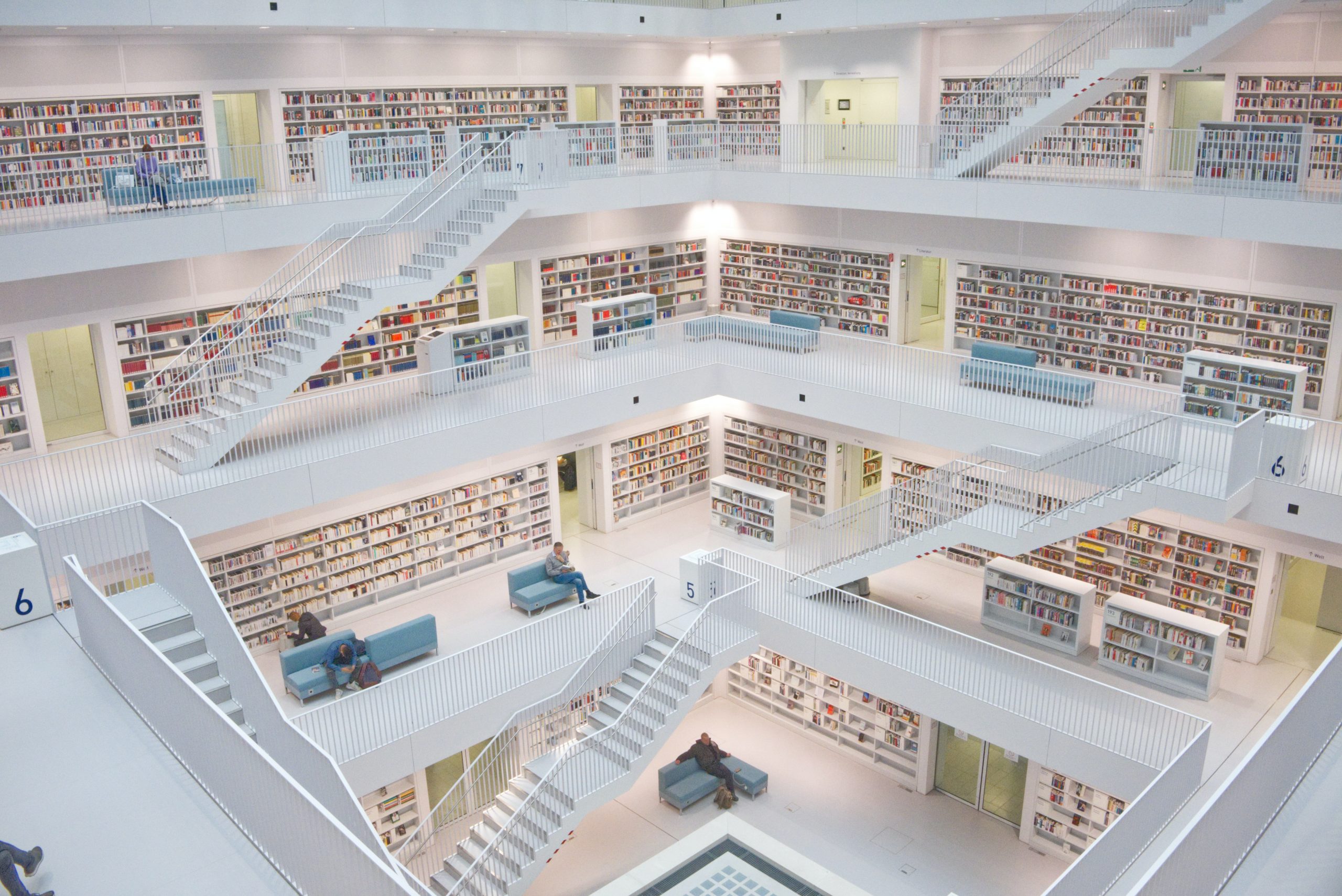 ---
ECM solutions promoting access to all resources and knowledge sharing within the company
Faced with the explosion in the volume of electronic content, Coexya can help you keep control of your documentary heritage:
Advice, study and framing of your project
Design and implementation of solutions
Third-party application maintenance and change management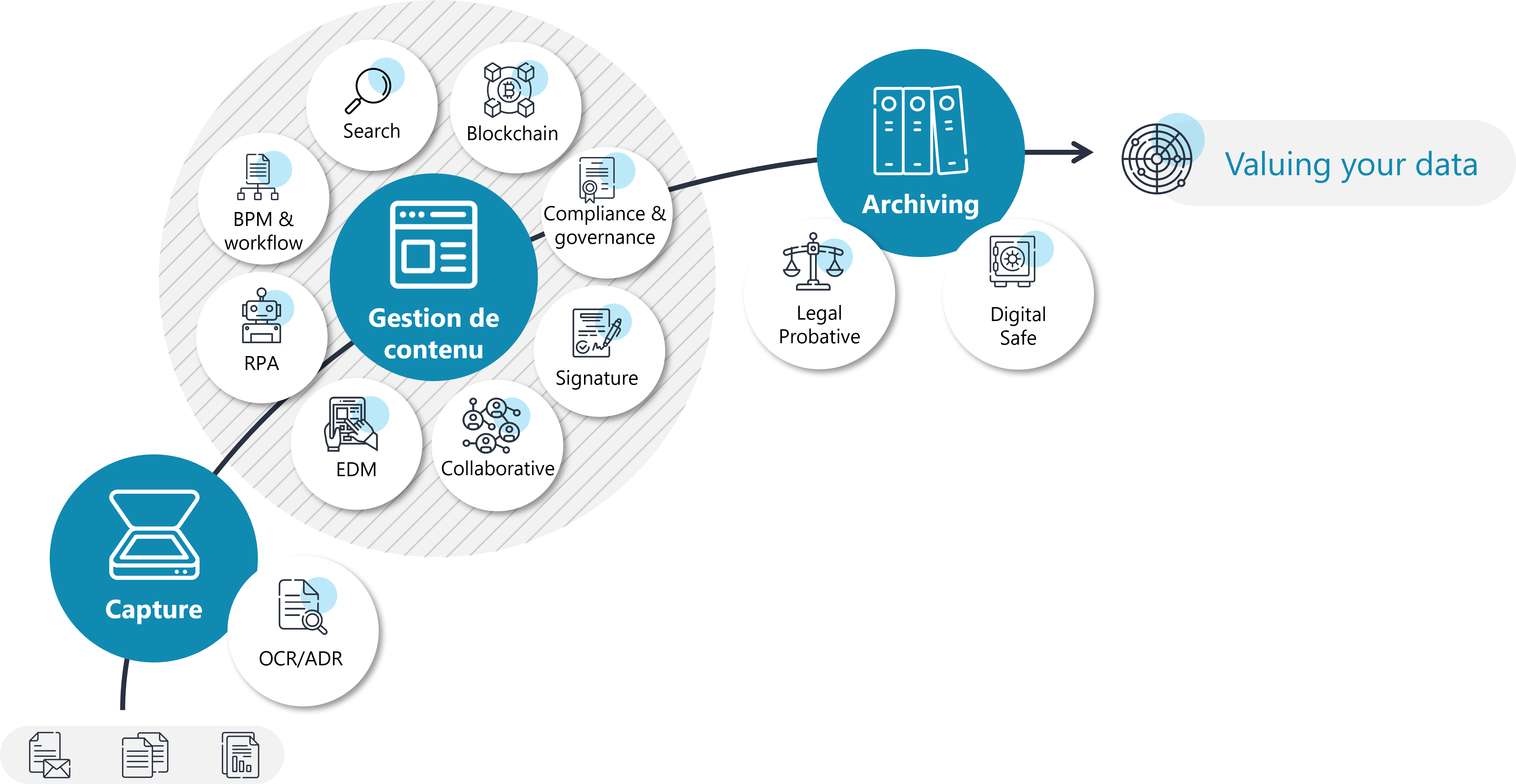 ---
Coexya provides a solution for all stages of the life cycle of your digital content
1. Advice & Support
The experience and specialisation of our teams in the field of content management allow us to provide high value-added consulting services:
Definition of a master plan and roadmap associated with a dematerialisation and digital transformation process,
Support in the choice of solutions (drafting of specifications, support during the tendering process, evaluation and comparison of scenarios, etc.),
 Project management assistance throughout your implementation projects
In collaboration with your teams, our consultants integrate into their approach :
An intervention based on a proven methodology: framing, understanding and building your project, but also advising and accompanying you throughout the process,
A method of implementation with a commitment to results that includes regular monitoring of the project's progress,
• A team of experienced consultants allowing a strong interactivity throughout the mission,
The positioning of very regular milestones and the production of deliverables for each phase.
The +: A pragmatic consulting approach, based on feedback from our implementation projects and involving operational consultants (Project Directors, Project Managers or Functional Managers of ECM implementation projects).
2. Document capture and dematerialisation
Facilitate the integration of your documents and content into your IS.
Dematerialisation aims at replacing paper documents with electronic documents,
Capture corresponds to the processes of acquiring electronic document flows (emails, files, PJs deposited on web client spaces, dematerialised paper documents, etc.),
These devices ensure the quality of the information integrated into the content management systems and facilitate its use by users within the framework of business processes.
The plus: Go 100% digital by certifying your project with the Z42-026 standard for issuing "true copies" of paper documents.

3. Content Management, EDM & Workflow
Following on from capture systems, Content Management solutions provide the functionalities required to carry out business processes involving all types of documents (pdf, xml, docx, ppt, etc.), emails and media (photos, videos, audio, etc.).
Effective content management provides companies with many services that contribute to the efficiency of their operations:
 Access to documents and information via search engine or business classification scheme path
View files (metadata and content)
Execute business processes
Collaboration, electronic signature & blockchain
Compliance with security policies and access rights
Compliance and document governance
Our teams implement and deploy the solutions adapted to your needs within your IS and accompany you until the users are satisfied.
The +: ISO27001 certification, Industrialisation of deployments (CI/CD) and use of Agile methods allow us to secure complex projects for our clients.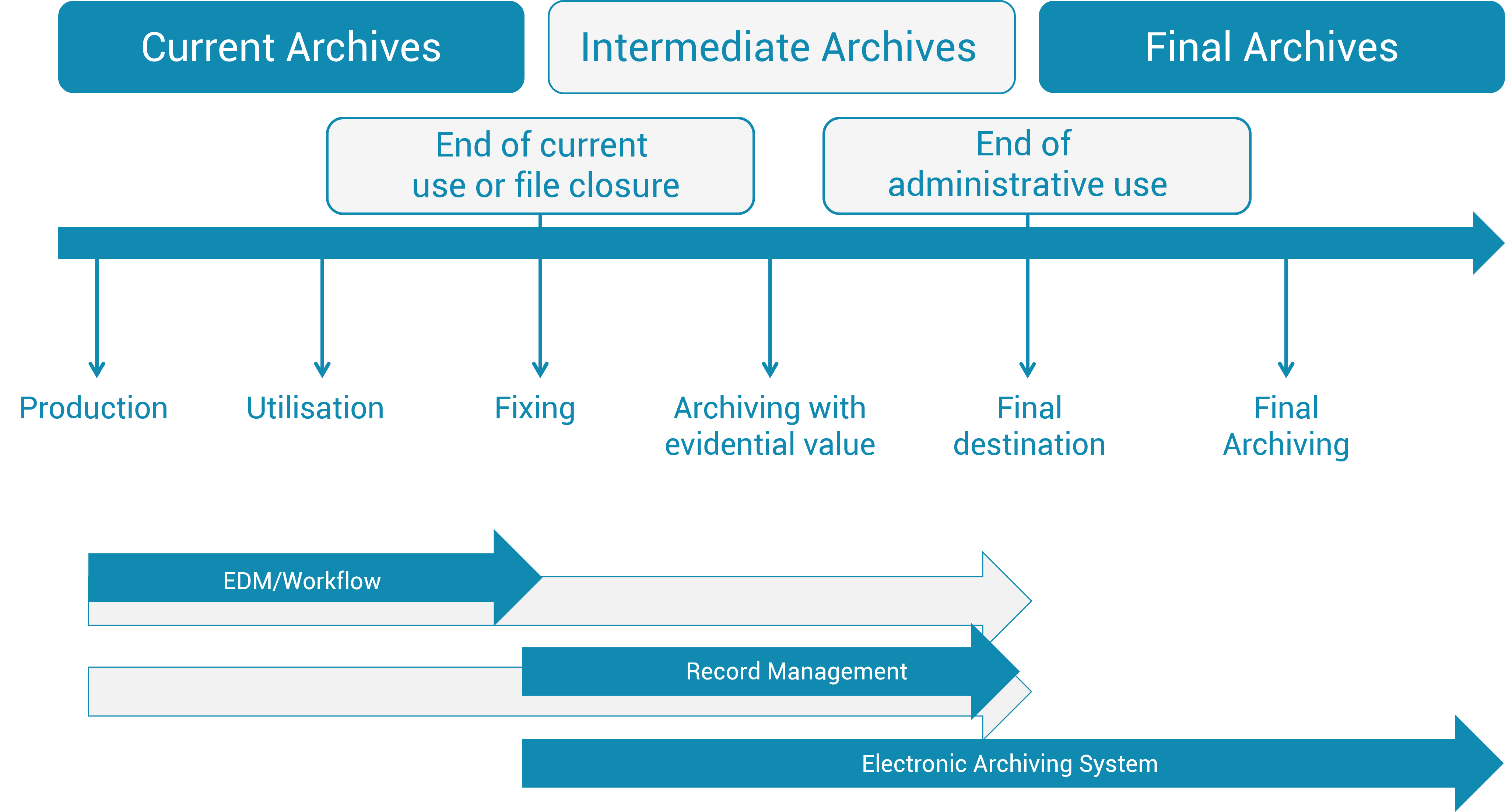 4. Electronic archiving System
In addition to EDM solutions, EAS (Electronic Archiving System) solutions are specialized in the long-term conservation of documents.
These tools, thanks to the respect of French (NF-Z042-13) and international standards, preserve the legal and probative value of archived documents, whether they come from an EDM or business applications.
The SAE solutions provide a native response to the RGPD regulations.
To ensure the success of your project, our experts will help you define the organizational and human aspects of your approach:
Definition of document databases, rules and retention periods,
Definition of document processes, procedures and associated responsibilities,
Acceptance of the solution and support for change throughout your project.
---
---
---