Setting up a CRM platform
Management and optimization of the customer relationship
Setting up a customer relationship management tool
Groupe E, a Swiss electricity producer and distributor, manages a large portfolio of customers and suppliers.
In order to have a clear and deduplicated vision of the group's interlocutors, Groupe E asked Coexya to set up a transverse CRM tool that would provide a 360° view of their customers and suppliers, by subsidiary.
This central tool was also to expose the information of each supplier in an extranet portal.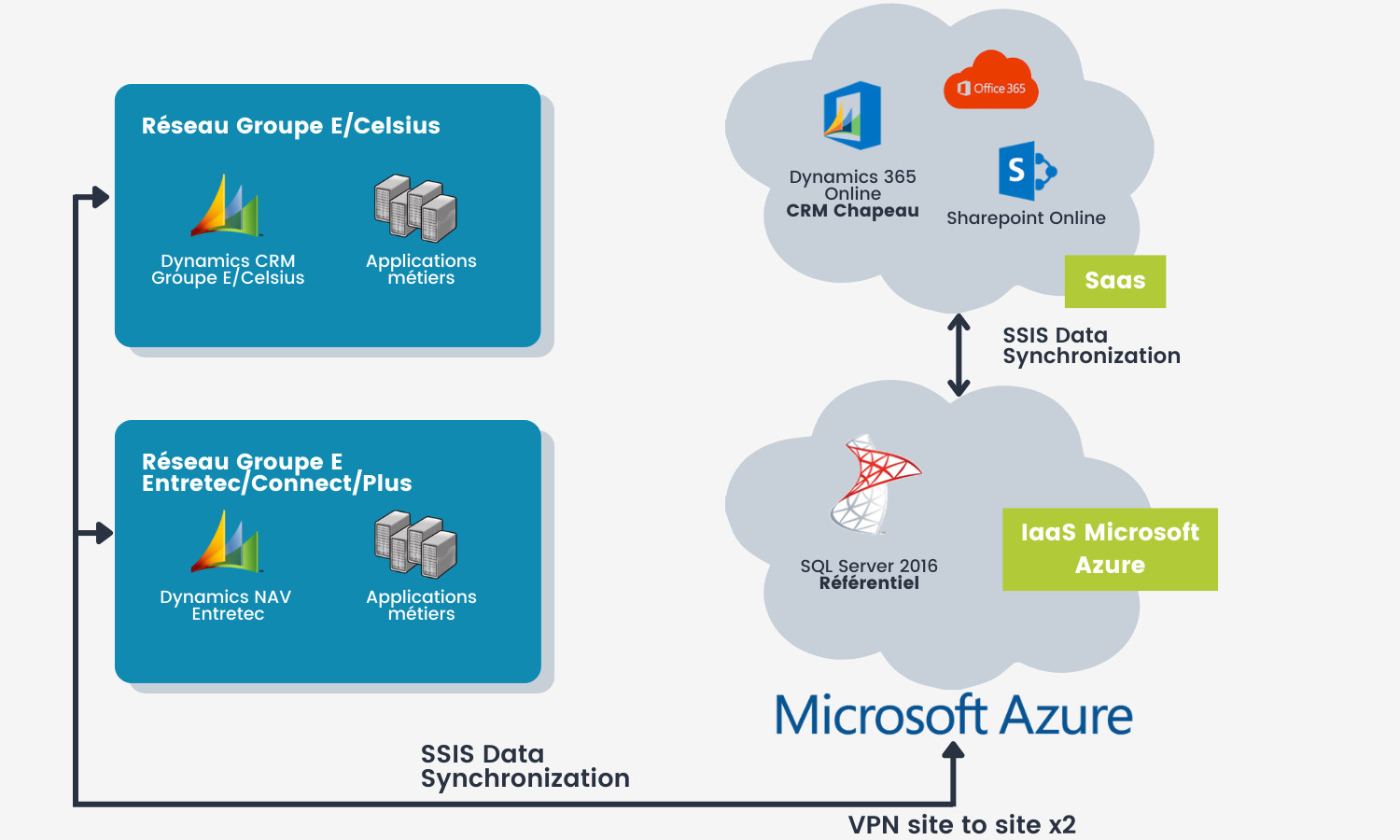 Groupe E chose Coexya to support them on a strategic mission to meet the following objectives :
Unify the data of all Groupe E companies in a single repository for sales, but also for purchasing,

Creation of a Group CRM, allowing the replacement of all current CRM solutions,

Implementation of a supplier portal, strongly linked to the Group CRM, in order to manage the referencing and bidding processes,

With the implementation of this project, allow Groupe E to take the turn of Cloud Computing.
Technical environment : 
Dynamics 365
SharePoint
Office 365
MDS