Port of Le Havre
PortAll
A cross-functional application that allows all users to view and query the most up-to-date and accurate data, static data as well as real-time data (AIS, cranes, anemometers, tide gauges, etc).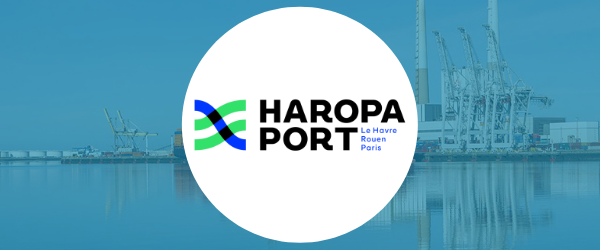 The traffic in the port of Le Havre is crowded, the port master's office has to monitor, examine and secure the whole port surface. In the past, only maps existed; a waste of time, reflection and a risk of making mistakes. Today, Geomod has designed the PortAll application which facilitates the management of the port (hydrographers, harbour master's office, pilots and dockworkers).
PortAll, an application used by the port of Le Havre
Developed by Geomod by Coexya, PortAll allows:
Hydrographers (from their PC) can automatically produce bathymetric charts and make them available to other users (port master's office, placement service, pilots)
 The port master's office staff (from a tactile board) can place personalized and detailed boat templates according to the environment, available cranes, draft…
Pilots (from their smartphone or tablet) have all the information they need to carry out their mission and to communicate with the captain (present the maneuver, debrief at the end of the mission based on the mission replay…)
Geomod can also ensure the production and updating of accurate harbour charts (S-57 standardized charts), adapted to the users' expectations. The official navigation charts produced by the State hydrographic services do not always have the expected accuracy because their responsibility stops at the port entrance.