Coexya launches Transparency
The Coexya Group is launching Transparency, a global solution designed to meet the growing need for traceability, transparency and auditability in various industries.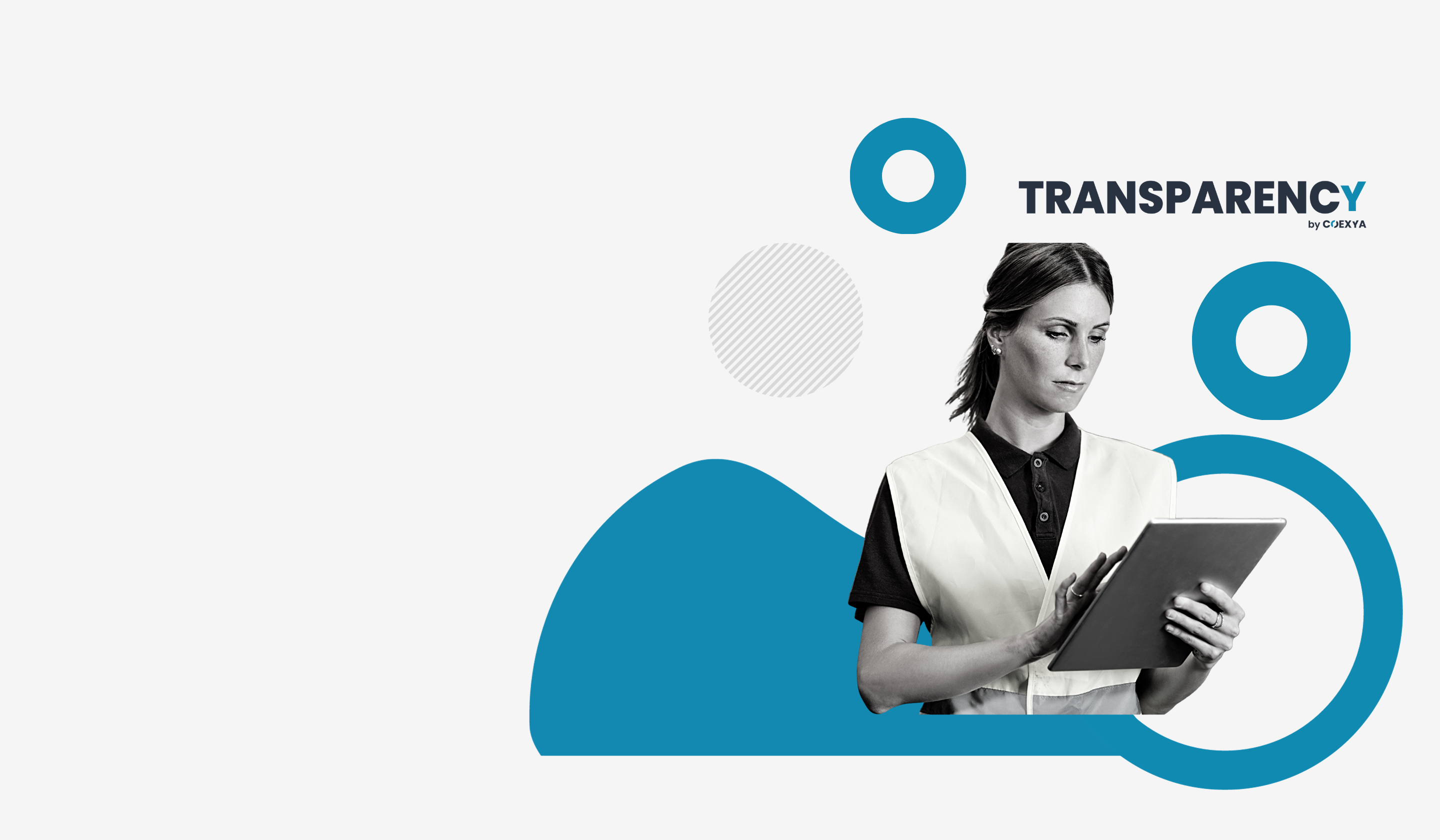 This new initiative is aimed at industrial sectors, professional federations, companies and supply chain professionals, enabling them to share their data easily while preserving confidentiality.
This solution is a response to new consumer demands for transparency on the origin and authenticity of products, to regulatory and ESG issues, and to preparations for the arrival of the Digital Product Passport (DPP).
Transparency highlights the Coexya Group's multi-expertise, particularly in data processing, business expertise and the fight against fraud.
The solution is based on the innovative use of blockchain technology and distributed registers to guarantee the traceability, authenticity and security of information. It helps to meet compliance requirements in terms of regulations, certifications and the fight against fraud and counterfeiting.
More information about Transparency by Coexya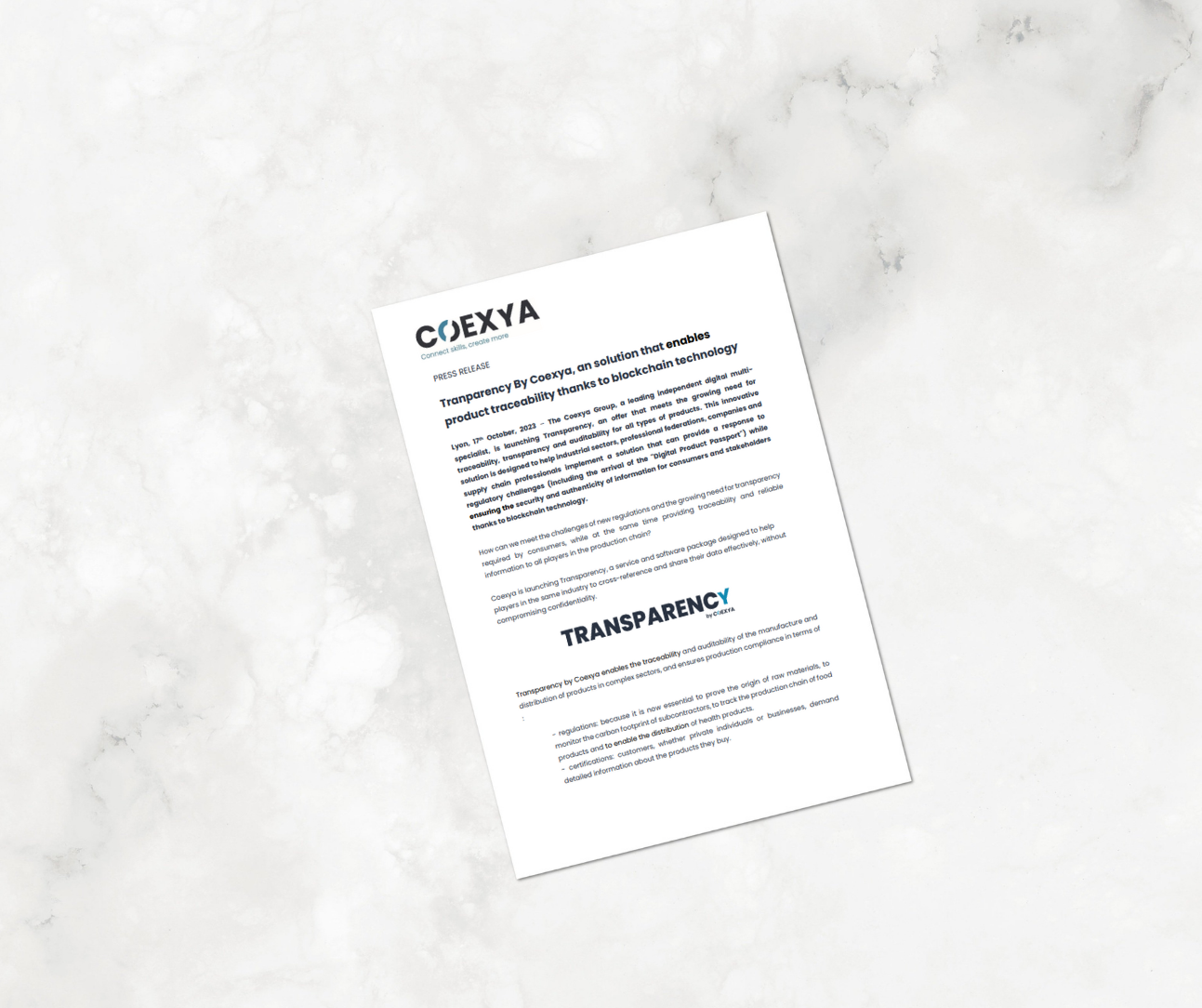 Read the press release
Coexya launches Transparency, a solution that uses blockchain to guarantee product traceability
En savoir +